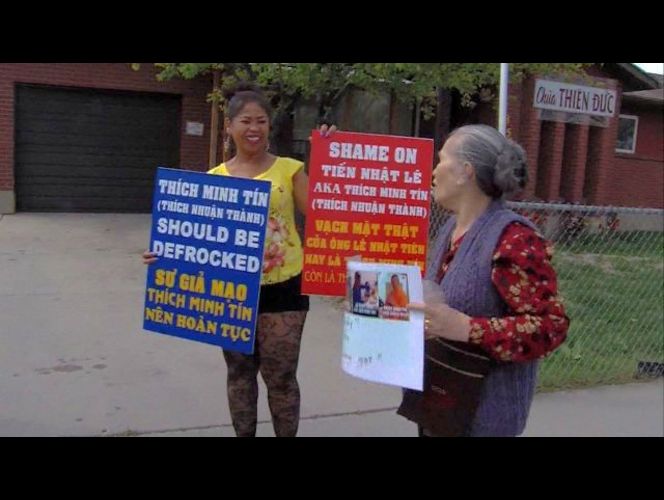 http://www.ksl.com/?nid=148&sid=25065219&fm=most_popular
Members of local buddhist temple say monk stole donations
By Sandra Yi
May 5th, 2013 @ 6:57pm
This archived news story is available only for your personal, non-commercial use. Information in the story may be outdated or super-ceded by additional information. Reading or replaying the story in its archived form does not constitute a republication of the story.
Other members continued their support for the temple and attended services despite protesters.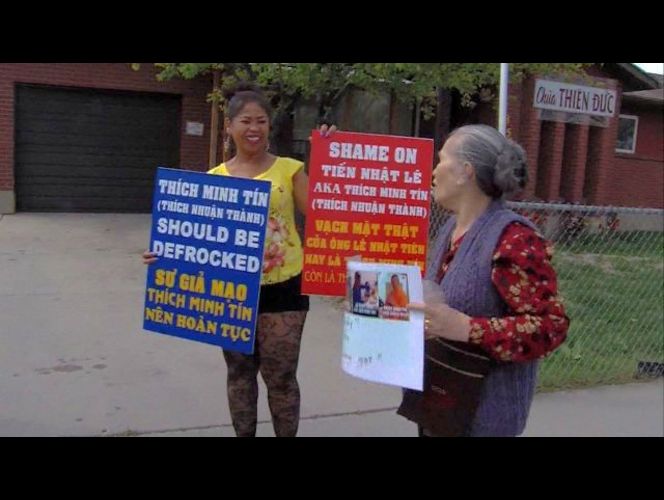 WEST VALLEY — Members of a Buddhist temple say they were scammed out of tens of thousands of dollars by their spiritual leader.
The members accuse Thien Le of posing as a Buddhist monk and leading the Thien-Duc Buddhist Temple in West Valley, at which between 30 and 50 people worship. Le converted his home into the temple. They base their claim off of a video one of the temple's members found of Le not adhering to the standards for Buddhist monks.
Michelle Keaton, who has been worshipping at the temple for the past year, discovered the video a few weeks ago after he sold her a laptop. In the video, she says, Le is drinking wine, eating meat, wearing jeans and a t-shirt, and appears to have a family — all things monks are not allowed to do.
"When I saw the video, it totally shocked me, I couldn't believe it," Keaton said.
Another member, Nam Le, was also shocked. She sold her jewelry to raise money for the temple and gave the monk her savings.
"After I give him a lot of money, jewelry and everything and I find out he's not a real monk, I'm very hurt and very upset," she said.
Michelle Keaton donated $14,000 to the Thien-Duc temple, too. Keaton says she doesn't care about the money, but wants an explanation.
"We believe that he's a real monk and that's why we've all been donating a lot of money to him," Keaton said. "It's real scam and it's a real shame on the Buddha religion."
A dozen members protested outside the temple Sunday, but they say, Thien Le refused to come out and meet with them.
Thien Le did not answer the door for KSL reporters, either.
Members asked Council Member Tom Huynh to become involved. He said the city will look into whether the monk violated any city codes when expanding this home into a temple.
"Very disturbing for people. They trust him so much," Huynh said.